All FirstCry Promo Codes, Discounts & Deals - June 2023
FirstCry is an online store that offers a full selection of parenting related products, including the regularly needed essentials. FirstCry is the ultimate online resource for parents, both new and experienced. Everything you need to keep your baby healthy and happy can be found, at low prices and via the convenience of fast delivery services. Log on now and see for yourself how FirstCry can help make the adventure of raising your child a little more convenience.
more
About FirstCry Offers
Products offered include
Maternity products
Toys and gifts
Baby clothing
School supplies
Bath and healthcare essentials
Never Pay Full Price with a Coupon Code
Smart shoppers already know about the amazing savings possible with a coupon code. In order to use one, take note of the following easy instructions.
First, visit the CouponCode.in website. See all codes related to the FirstCry website, taking note of the specific products with which they may be used.
Copy a code then proceed to the FirstCry website by clicking the link.
Now Find applicable products and click the 'Buy now' button to indicate your intention to make a purchase.
In the notification that appears, click the 'Place order' button to proceed to the checkout process.
You will now be requested to log in to an account, or proceed as a guest.
Now enter valid shipping details shipping details.
Finally, on the 'Review your order' page, find the input field titled 'Enter your coupon code'. Paste your coped code here.
Pay Online the Easy Way
You can make easy online payments via credit card, debit card, net banking and PayPal. A cash on delivery payment system is also possible, but requires an extra cost of Rs.25 if your order has a value of below Rs.499.
Shipping Policies and Easy Return
FirstCry offers free shipping on all orders with a value of Rs.499 or above. If your order has a value below this amount, then please add an extra amount of Rs.50 to cover handling costs.
FirstCry offers a no questions asked return policy for 15 days after the package has arrived on your doorstep. Once the product has arrived with FirstCry a refund will be processed.
Get Connected to the Social Media Family
You can be informed of the latest FirstCry products and deals by connecting via social media.
Customer support Centre Details
The customer support centre is available to help if you need any guidance using the website. You can get in touch via the call centre number at 1800 123 4545 or via email address at shwetank@firstcry.com. All returns should be sent directly to the store physical address, which is as follows
110/10-111/10 Baner Rd,
Off NH-4, Baner,
Pune – 411045,
Maharashtra, India
Expired FirstCry Discount Codes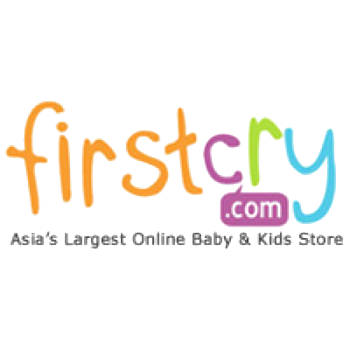 Do not let deals pass you by!
Submit a coupon and help others to save!
Similar Stores