All Telenor (Uninor) Promo Codes, Discounts & Deals - January 2023
Telenor (Uninor) is an online store that offers the most amazing Uninor recharge deals to its Indian customers. With their many discounted cellular deals, not only will they have you talking for a lot longer, but they will also have you talking at a price that is a whole lot cheaper. On top of the great deals they have on offer, Telenor also offers added discount opportunities through couponcode.in.
more
About Telenor (Uninor) Offers
Let's find out more
The Telenor Group is an international provider of telecommunications, data and media communication services. Their present footprint spans 13 markets worldwide with over 189 million subscribers. With so many subscribers falling under their banner, it is clear that they are offering highly competitive packages to attract such a large repeat business customer base. The Uninor coverage in India is vast and includes approximately 1600 cities in India. Uninor is committed to social responsibility, with a variety of programs on the go relating to upliftment and improvement. To safeguard the consumer, Uninor has implemented strict security measures to protect its subscribers at all times. The online store is filled with factual information, such as how to check balances, Telenor recharge options, prepaid Uninor recharge options, tariffs, activation options, call management services, prepaid subscriptions and roaming to satisfy all of its customers. Telenor offers some of the most affordable Telenor recharge deals to its customers and for this reason, they are leaders in the cellular recharge business.
Let's see what's online
The Telenor online store is split up into six user friendly menus which are detailed below. These menus are:
Plans
Uninor Recharge
Deals
Care
Store
My account
The 'plans' menu offers a variety of discount tariff options, top-up options and other deals to suit the pocket of the purchaser. The Uninor 'recharge' menu offers Telenor recharge packages and the option to check the recharge status. The 'deals' menu offers a variety of different deals ranging from Rs. 80 talk time on a Rs. 70 Uninor recharge voucher. Next in line is the Rs. 145 talk time voucher which only costs you Rs. 120 and the Rs. 200 talk time option which only costs Rs. 160. The Rs. 450 talk time option will set you back only Rs.350 and the Rs. 650 talk time will cost a nominal Rs. 510, for those who spend more time chatting. The 'care' menu explains the E-care system and has a FAQs section for those subscribers needing more information. For those subscribers wanting to find a physical store, simply clicking on the 'store' menu will pull up a store locator. The 'my account' menu offers account holders more information on their accounts. Uninor also offers limited time deals such as unlimited Facebook and WhattsApp messaging plus 250 MB of data or unlimited local U2U calls. By accessing these deals on the Uninor website, you will save big.
Redeeming the Uninor coupons
Redeeming the Uninor coupon codes claimed from couponcode.in is as easy as following the steps set out below. These steps are:
Claim the Uninor coupon that is applicable to your purchase at Uninor from couponcode.in
Once you have selected the Uninor coupon code, visit their website and start shopping
Select the Uninor recharge package that suits you and your lifestyle. If you spend a lot of time talking on the phone, go for one of the one of the bigger packages that will offer more talk time
Submit your details and confirm them online
At the checkout stage of the online purchase, redeem the Uninor coupon code in the coupon field offered and click the 'apply' button to have the discount deducted off the purchase price
Once the transaction is complete, start talking at your leisure
Refunds policy at Uninor
There is no refund policy at Uninor as the customer makes the purchase and the cellular deal is credited to the customer's cellular phone. This way there can be no mistakes. That being said, Uninor is open to looking into cases that have merit, in an effort to retain their loyal customers at all costs.
Social media and Uninor
Uninor has a strong online social media presence and they can be found on Facebook, Twitter, LinkedIn and You Tube.
Find them on Facebook and see what new deals they have on offer, post your own mobile pictures and give them feedback as to why you think they're great
Tweet them on Twitter and catch up with other subscribers and find out the latest information on their discounted deals
Find out more about this thriving company on LinkedIn and you'll be connecting with one of the recharge greats
Check out some of their videos on YouTube as they are informative and educational when it comes to Uninor recharge options
Payment options
Online purchases for the different plans that Uninor offers are available and so is the option to buy directly from one of the many stores throughout India.
Become a franchisee
Uninor is looking always looking to increase its well established footprint with franchisee partnerships in all their operational circles. With minimal setup costs, low investment costs and high returns being the order of the day, Uninor is one of the fastest growing telecom companies in India.
Contact Uninor
All customer complaints can dial 198 toll free from a Uninor number or they can contact the customer care department via email on care@uninor.in. To escalate a problem, emails can be directed to appellate-authority.ap@uninor.in. The Uninor office address is Telewings Communications Services Private Limited, 1-10-39 to 44, 3rd Floor, Gumidelli Commercial Complex, opposite Shoppers' Stop, Begumpet, Hyderabad, 500016.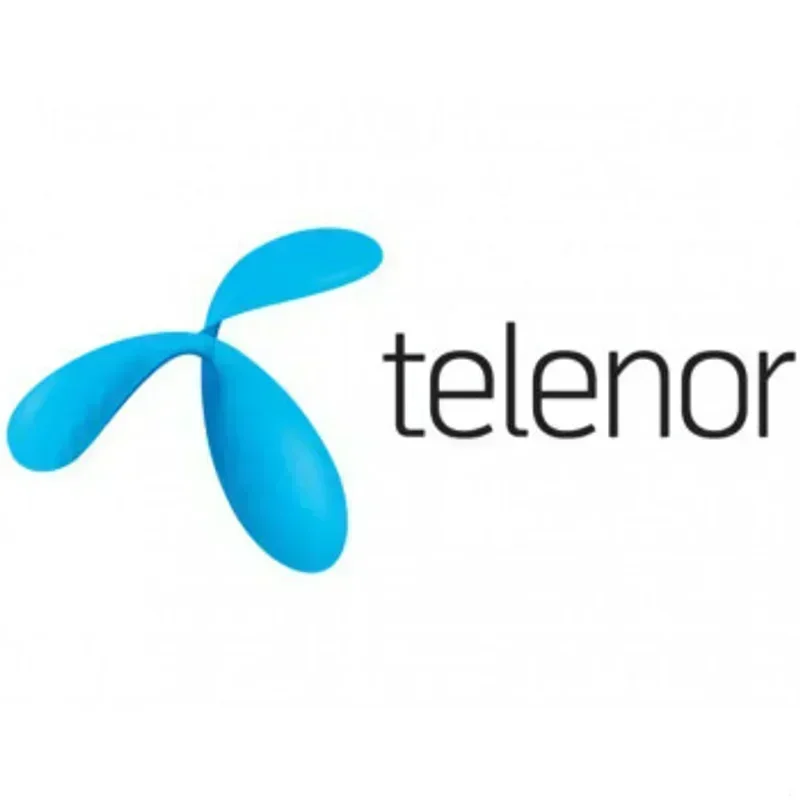 Do not let deals pass you by!
Submit a coupon and help others to save!
Similar Stores
Popular Promo Codes