All Hitplay Promo Codes, Discounts & Deals - December 2022
For those that are gadget obsessed and are looking for the hottest products around, HitPlay is the place to go. HitPlay focuses on products that are of a high quality and are innovative. Look here to find unique gifting ideas for any and all occasions including for promotional purposes.
more
About Hitplay Offers
This site houses more than three hundred innovative and award winning gadgets which include:
Quirky Mugs
Lava Lamps
Interesting Clocks
Desktop Jellyfish Tanks
Fun Memo Pads
Travel Kits
Party Games
Solar Powered Lamps
Water Powered Calculators
The Best Way to Save
You can redeem a coupon in a few easy steps:
HitPlay offers a wide selection of desirable products to choose from and to ensure you save on any purchases you make you will need to use a coupon code.
Look around the site and pick out the items that you would like to buy.
Pay a visit to CouponCode.in and look for the coupons that are currently available for HitPlay.
Copy the coupon that will help you save on the items that you want to purchase and then return to the HitPlay site.
Add your items to the online cart and then click where it says 'go to checkout' when you are ready to place the order.
Now you will need to login to an account or create one to continue.
Look for where it asks if you have a voucher and fill your chosen coupon in here.
Payment Information
HitPlay ensures they offer their customers multiple ways to make payment, including Visa, MasterCard, American Express, Diners Club and JCB credit cards as well as cash cards, debit cards and net banking. There is also a cash on delivery option for orders above Rs.1,000.
Delivery and Returns
This site offers shipping throughout India through FedEx and Blue Dart within two to seven days, depending on your location. HitPlay offers their customers free delivery for all orders that exceed Rs.1000.
For items that have been damaged during shipping contact the store within seven days of delivery and your order will be refunded, including the return shipping charges.
Find out More Here
HitPlay has made themselves more accessible to their customers by branching out into social media.
Visit the HitPlay Facebook page and find out about all the latest gadgets and gizmos that are on offer.
For the latest news from the technology world make sure you check out the HitPlay Blog.
Contact HitPlay
If you would like to learn more about HitPlay or if you have a question, you can contact them by phone (0 7666 3222 99) or through their email address (connect@hitplay.in). For items that need to be mailed their address is:
1B, Laaj, Off North Av.,
18th Road, Santacruz (W),
Mumbai,
400 054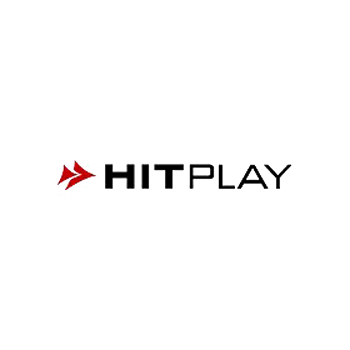 Do not let deals pass you by!
Submit a coupon and help others to save!
Similar Stores
Popular Promo Codes