All TechShop Promo Codes, Discounts & Deals - December 2022
From the latest computer hardware upgrades to the newest mobile phone models, it can all be purchased at TechShop online. Prices are highly competitive and customer support is standing by to help with any queries you may have, making the store as convenient as it is well priced.
more
About TechShop Offers
TechShop is an online store that
specialises in modern technology and gadgets
. Items available include:
Computer hardware
Mobile phones
Networking hardware
Gaming consoles and games
Cameras
Slash Prices with a Coupon Code
Smart shoppers and bargain hunters already know about the incredible savings possible with a coupon code. Making use of one takes only a moment of time, and can be done by following the instructions below.
Surf over to the CouponCode.in website. Here a shopper can search for coupons related to the website. Remember that all codes are valid only with the specific items mentioned.
In order to claim a code, simply copy it as it is presented. Now click the link to visit the website.
Find the applicable products and select them. Click 'Add to Cart'.
Now click the 'Shopping Cart' link in the upper right of the page, and the 'Checkout' option.
Log in to an account, or create a new account.
On the 'Your Details' page an input field is located near the bottom of the page, titled 'Do you have a promotional code?' Enter your code here.
Easy Payment Options
Payment can be made at TechShop via the following easy methods, credit card, debit card, net banking, bank transfer and cheque. No cash on delivery option is available at this time.
Shipping Options and Return Policies
Shipping at the TechShop store is calculated via the weight and specific dimensions of the package ordered. This is done automatically at checkout and can be confirmed with customer support. Delivery is made in 3-6 working days, depending on your location.
If any product you receive is not in perfect working order, you may return it for a replacement or full refund, as you prefer. Please return the product no more than 5 days after receiving it.
Social Media Networks
Connect with TechShop via social media to stay in the information loop.
Connect via Facebook – New products are announced here
Subscribe to the Twitter feed – Regular tweets keep you informed
Don't forget the Google+ page – Company information can be found here
Get in Touch With Customer Support
Get in touch with customer support via telephone 02261898822 or via email with the contact form found on the 'Contact Us' page. Returns should be sent to
230, New Apollo Estate,
Mogra Lane, Andheri (E),
Mumbai 400069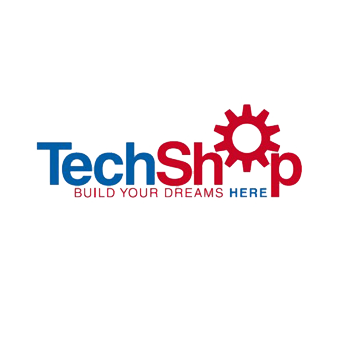 Do not let deals pass you by!
Submit a coupon and help others to save!
Similar Stores
Popular Promo Codes