All OYO Rooms Promo Codes, Discounts & Deals - June 2023
OYO Rooms is India's largest branded network of hotels; and their loyal repeat business customer base is testament to the luxury, comfort and class that these hotels provide. With rates that are highly competitive, wedding opportunities, weekend getaways and much, much more, OYO Rooms comes out on top.
more
About OYO Rooms Offers
More about OYO Rooms
OYO Rooms started out in 2013 with a single property on their books, and since then, they have enjoyed a rapid rise to over 2500 properties in 2015. The OYO Rooms footprint includes hotels in Delhi, Goa, Bangalore, Chennai, Jaipur, Dahej, Shimla, Lucknow, Kota and numerous other destinations in India. With 24/7 telephonic customer service backup across 121 cities in India, OYO Rooms is certainly placing their competition under pressure, if there is, in fact, any competition. All the OYO Rooms on offer come with a combination of air conditioning, clean linen, a complimentary breakfast, free Wi-Fi and hygienic washroom facilities. The CEOs of OYO Rooms are Ritesh Agarwal and Abhinav Sinha. Ritesh started-out building-up OYO Rooms and his perseverance has paid off, with the business flourishing as it is today. Abhinav is a MBA Harvard graduate with more than 10 years experience in products and services. Under the leadership of these two, the young and vibrant team of motivated and skilled staff ensure that everything runs as smoothly as possible.
Let's go online
The OYO Rooms website has one main menu on its opening page that allows you to select the city of your choice to stay in, select the number of people staying, select the dates you require, and search for a suitable hotel of your choice. Once you have made the hotel selection, you will be offered the option to book and pay online or pay at the hotel. If you're still unsure whether you want to book through OYO Rooms, have a look at their customer testimonials and you will quickly gauge that this online booking hub has numerous happy customers.
Redeeming the OYO Rooms Coupon
Redeeming the OYO Rooms Discount Coupon is explained below:
Go online to couponcode.in and claim the OYO Rooms Coupon Code that is applicable to your purchase at the OYO Rooms online store
Write the OYO Rooms Discount Coupon number down and then go and confirm the booking of the room at the OYO Rooms website
Once you have selected the city in which you need a room, select the hotel that suits you best
Now add in your OYO Rooms Coupon Code in the field marked "have a coupon, apply here" to enter the OYO Rooms Discount Coupon
Inputting the OYO Rooms Coupon Code will ensure that the discount is deducted from the purchase price of the booking
Lastly, select to pay online or at the hotel on arrival and complete the booking transaction
OYO on social media
OYO Rooms is highly visible on social media.
Contact OYO Rooms on Facebook and see what their customers have to say about the great accommodation they have on offer
Contact them on Twitter and have your say with the tweet of your choice
Find OYO Rooms on Pinterest and see the fantastic accommodation they offer
Engage with them on Google + to find your perfect room
Check out OYO Rooms on Instagram for some truly beautiful photography of what they have on offer
Shipping and delivery
No shipping and delivery takes place, but rather email confirmation will be sent to confirm that the booking has been made.
Refunds and cancellations
If a booking needs to be cancelled or refunded, the OYO Rooms customer service department is available 24 hours a day and can be contacted on 93 13 93 13 93.
OYO Rooms offers endless room selection options for the discerning purchaser. There are many luxury options up for grabs at affordable prices. It's time you went online and did some room shopping, all from the comfort of your own home.
Expired OYO Rooms Discount Codes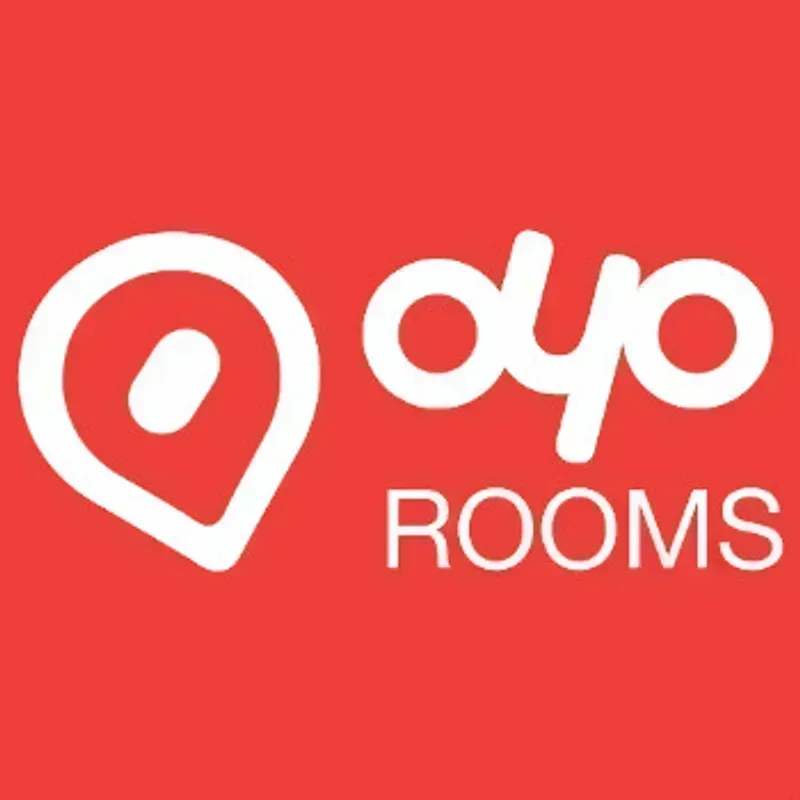 Do not let deals pass you by!
Submit a coupon and help others to save!
Similar Stores