All One Shop Travel Promo Codes, Discounts & Deals - November 2022
Avoid queues and get bus tickets online. The process is quick, the website user friendly and best of all there are no extra charges for using the website. Start using One Shop Travel today and you can get tickets to virtually any destination in India.
more
About One Shop Travel Offers
Book bus tickets the easy way with One Shop Travel and never stand in a queue again. Available destinations include:
Chennai
Mumbai
Dehli
Pune
Hyderabad
Goa
Travel for Cheaper with a Coupon
Head over to the CouponCode.in website, where coupons can be found for multiple e-commerce websites.
Search for codes that are applicable to the One Shop Travel website, keeping in mind that a code may be used only as stated here and in no other way.
Copy a code, click the link and head over to the One Shop Travel website.
Enter your details into the booking application and click to see available seats and buses.
Select an operator, choose seats and enter required details.
On the 'Confirm Ticket' page that follows, there is a checkbox titled 'I have a Cash Coupon', check it to open the input field.
Paste the copied coupon here and click the 'Apply' button to have it instantly verified.
Pay Online and Avoid the Queues
Payment can be made online via credit card, debit card and net banking.
Virtual Tickets and Cancellation Fees
Once you have purchased a ticket online you will be sent confirmation via email or a text message, as you choose. This ticket can then be printed at any time from the website. This printed ticket will grant you access to the bus in question.
If you wish to cancel a ticket that has already been purchased this may cost a cancellation fee, depending on how close it is to the departure date. This fee may be as much as 100% of the ticket cost if it is the day before departure.
Join the Social Media Discussions
Like One Shop Travel on Facebook – The community is ever growing
Live feeds are available on Twitter – You will be kept up to date on latest developments
Connect to the Google+ page – Company information can be found here
Get in Touch with the Customer Support Centre
If you need to get in touch with the Once Shop Travel customer support centre, to query, ask about tickets or just give feedback, you can do so via telephone or email at the following contact details. +91 80 41170335. support@oneshoptravel.com. The headquarters are located at the following physical address.
Number 18, Opp. 108 B Bus Stop,
R.T. Nagar Post,
Ganaganagar,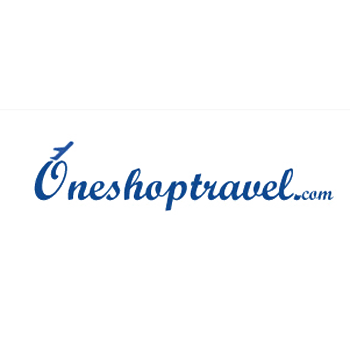 Do not let deals pass you by!
Submit a coupon and help others to save!
Similar Stores
Popular Promo Codes