All British Airways Promo Codes, Discounts & Deals - January 2023
British Airways has a number of premium aircraft in their fleet such as Airbuses and Boeings. The British Airways website offers executive club membership, company travel options, booking management options, hotels bookings, car hire facilities, special offers, routes and times tables to all who peruse their user-friendly menus. One look through their easily accessible menus such as the 'flights & holidays' menu, the 'information' menu, the 'executive club' menu and the 'manage my bookings' menu is a clear indicator that this website has set its sights on offering each and every customer a perfect booking experience.
more
About British Airways Offers
British Airways is world-renowned for its service excellence and reasonable prices. Now the British Airways website in India offers
luxurious flights and hotel destinations throughout the world
. Numerous Indian destinations can be booked through British Airways and these destinations are detailed below. They are:
Amritsar
Bhuj
Chennai
Goa
Hyderabad
Indore
Lucknow
Pune
Srinagar
Vanarasi
Redeem the Coupon Codes for Real Discounts
· The first step to benefitting from the discounts is to visit CouponCode.in and find the coupon/promotional/discount code that is directly linked to your purchase at the British Airways website
Once you have located the code, copy it down and then go and book at the British Airways website
Choose the required flight and then move to the checkout stage of the purchase where you will be able to redeem the coupon code in the discount field provided
Many Easy Payment Options
British Airways accepts most major debit and credit card payments as well as Visa and MasterCard. All payments can be done online during the booking process and this website employs premium internet security to protect all customer information.
Easy Cancellations at British Airways
British Airways offers an easy cancellation policy to all its customers. Changes and cancellations to products other than flights, such as hotel bookings and car hire, may include extra cancellation charges.
Find out a Whole Lot More Here
British Airways Contact Details
For general reservations and general enquiries British Airways can be contacted at +91 20 26059137/38/39. Their fax number is +91 20 26059145. The British Airways address in India is
DKI Travel Services Pvt. Ltd
Panchratna Hotel,
Seven Tadiwalla Rd
Pune.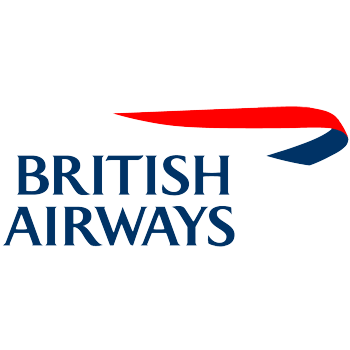 Do not let deals pass you by!
Submit a coupon and help others to save!
Similar Stores
Popular Promo Codes