All SkoolShop Promo Codes, Discounts & Deals - December 2022
Get everything needed for your child's new year of school all at one convenient online location. Best of all, prices are highly competitive, helping to ease the financial burden of getting your children a good education.
more
About SkoolShop Offers
SkoolShop specialises in well priced, commonly needed items for school children, including sports and after school activities. Items offered include
School bags
Books
Stationery
Art Supplies
Educational CD-ROMS
Sports Equipment and Clothing
Lower Prices with a Coupon Code
In order to use a code, the following simple instructions are applicable:
Claim a code from the CouponCode.in website, taking note that codes are valid only for the products mentioned here.
Proceed to the SkoolShop website and find the corresponding products.
Click 'Add to Cart' to select an item for purchase.
Click 'Pay Now' in the notification that appears.
Click 'Pay Now' again on the shopping cart page.
On the page that follows an input field is titled 'Redeem Coupon'. Paste your code into the space provided.
Available Payment Options
You may use a credit card, debit card, net banking, cash on delivery, cash card or cheque. when paying via cheque, please take note that the order will not be processed until the cheque has cleared. Also note that cash on delivery orders require an extra Rs.50 handling fee.
Delivery and Return Policies
All orders that have a value of Rs.500 or above are shipped free of charge. If your order is below this amount please note that that a Rs.50 flat rate is charged for shipping.
SkoolShop offers a 100% return guarantee. If you are unhappy with the items received, due to them being damaged or incorrect, please contact the customer support centre no more than 7 days after the delivery is made.
Be a Part of the Community
Join the SkoolShop social network to get notifications of latest deals and newest products.
Contact SkoolShop Customer Support
If you wish to contact the SkoolShop customer support centre for whatever reason, you may do so via telephone at the following number +91 90224 66888. You may also make contact via email at contact@skoolshop.com. Any returns may be sent to the SkoolShop warehouses at
319
Adhyaru Industrial Estate
Sun Mill Compound
Opp Phoenix Mills
Lower Parel (W)
Mumbai

400013
Expired SkoolShop Discount Codes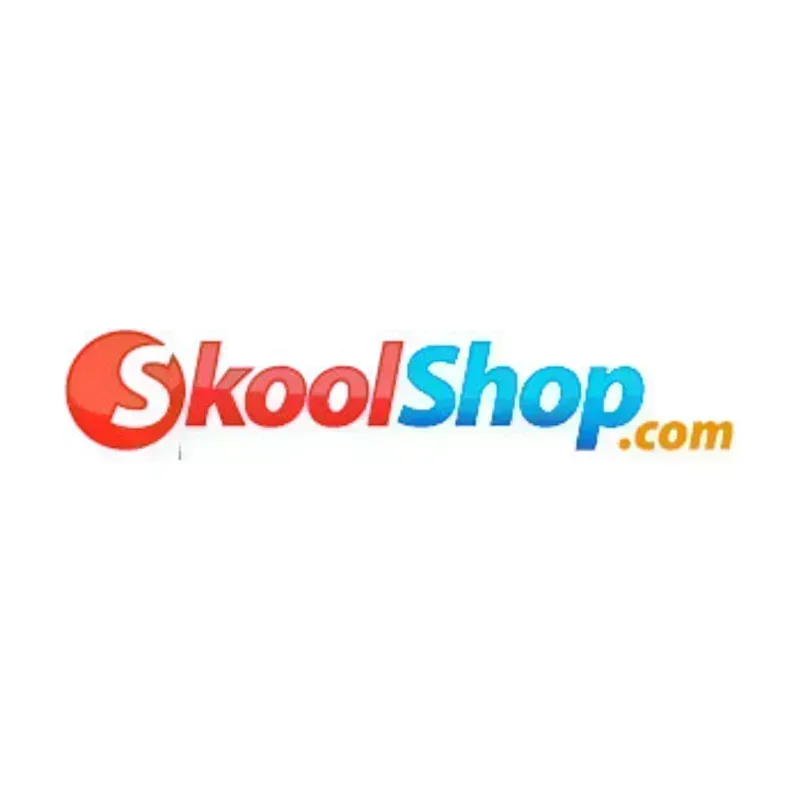 Do not let deals pass you by!
Submit a coupon and help others to save!
Similar Stores