All Go Untucked Promo Codes, Discounts & Deals - December 2022
Go Untucked is an online store that offers an exclusive selection of creatively printed t-shirts for men and women. Express yourself, make a statement or turn heads with the great range of t-shirts offered at the Go Untucked website. Including quirky slogans, designer styles and formal shirts, it can all be purchased online for low prices.
more
About Go Untucked Offers
The selection offered includes:
Printed t-shirts
Smart casual shirts
Polo necks
V necks
Sweat shirts
Never Pay Full Price with a Coupon
Make use of one today and get the benefit of super low prices.
Surf over to the CouponCode.in website. Once there, search for codes related to the Go Untucked website. Pay attention to the conditions in which each code is valid.
Now copy a code that suits your shopping needs. Remember to capture it exactly as it is presented.
Now surf to the Go Untucked website to put the code into practice.
Select applicable items and click 'Buy Now', then 'Place Order' in the notification.
On the verification page, click 'Place Order' again.
You will now be required to log into an account, or proceed as a guest.
On the following page the 'Redeem Coupon' input field is made available. Paste your code into this space.
100% Payment Safety Guaranteed
You can make payment on the Go Untucked website via the following safe and secure payment methods: Credit card, debit card, net banking and cash card.
On Time Deliveries and Money Back Policies
Shipping on the Go Untucked website is always 100% free. Please allow 3-5 days for your product to arrive.
If you have received the wrong size or the item you have received is wrong or not as was ordered, please return the product for a replacement at no charge to you.
Be a Part of the Online Community
Go Untucked is represented at a number of social media websites to get customers connected and provide useful information.
Connect with the Facebook page – New designs are showcased here and the latest deals are advertised
Be in the information loop with the Twitter feed – Regular tweets inform about the latest news
You might prefer the Google+ page – Company information and the store address can be found here
Get in Touch With the Go Untucked Customer Support
Go Untucked is happy to hear your feedback, complaints or compliments. You can get in touch via email: customerservice@gountucked.com A form is also available on the 'Contact Us' page of the website. The physical address of the store is as follows:
Go Untucked Fashions Pvt. (Ltd)
#13, Fourteenth Cross, Fifteenth Main,
HSR Layout Sector-4,
Bangalore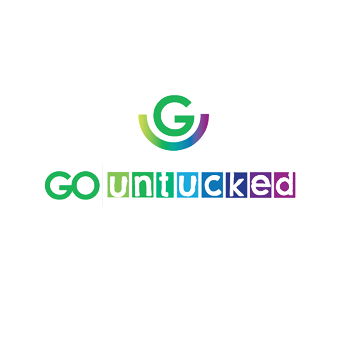 Do not let deals pass you by!
Submit a coupon and help others to save!
Similar Stores
Popular Promo Codes