All CrazyFlorist Promo Codes, Discounts & Deals - November 2022
CrazyFlorist is an online service that allows for quick delivery of gifts and flowers to hundreds of locations across India. Log on, make your purchase, and you can have flowers or gifts delivered to a recipient on that same day. A selection of fresh bouquets is offered, as well as a selection of sweets, plush toys and hampers. Best of all, everything can be organised in just a few moments of time.
more
About CrazyFlorist Offers
Delivery choices include
Chocolates
Cakes
Dried fruit
Mugs
Gift hampers
Big Savings with a Coupon Code
Slash prices by redeeming a coupon code during checkout.
Smart shoppers already know that a coupon code can be redeemed during checkout for instant savings. To get started, pay a visit to the CouponCode.in website.
One there, copy a code that suits your needs, being sure to capture all letters and numbers.
On the CrazyFlorist website, find corresponding products and click the 'Add to cart' button. This will transport you to the checkout page.
On this page, find the 'Discount codes' labelled input field and paste your code into the input field provided.
Pay Online
Direct payment can be made via credit card, debit card, net banking and PayPal.
Same Day Delivery Options and Customer Satisfaction
CrazyFlorist offers a same day delivery service, if an order is placed in the morning, it will arrive that same evening. Midnight delivery is also offered. Note that prices for these services vary from standard delivery options.
Please note that the flowers delivered may vary to images shown, depending on seasons and availability. If you or a recipient is unhappy with a delivery, please contact customer support centre to arrange a replacement or refund.
Social Media Networks
Connect to the CrazyFlorist Facebook page – Special offers and deals are announced here
The CrazyFlorist Twitter feed is now live – New tweets keep you informed
There is also a Google+ page – CrazyFlorist showcases products here
Get in Touch
You can get in touch with our customer support centre at this number 91-783-485-2650 or at this email address support@crazyflorist.com. If you require the store's physical location, please find it listed below
177, Alok House
Sant Nagar, E.O.K.
New Delhi-110065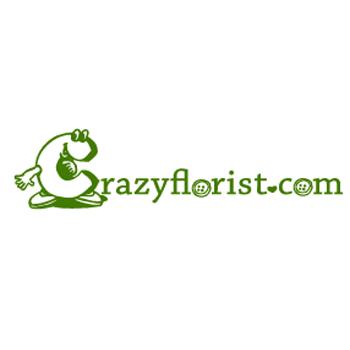 Do not let deals pass you by!
Submit a coupon and help others to save!
Similar Stores
Popular Promo Codes