All BrandsVillage Promo Codes, Discounts & Deals - February 2023
Step into the world of BrandsVillage, where you can get 100% genuine branded items at amazingly low bargain prices. This selection is updated daily, allowing you to get your hands on a wide variety of products in a short space of time.
more
About BrandsVillage Offers
BrandsVillage is an online store that
offers a daily range of branded items
at low prices. Some of the brands regularly offered include:
Hugo Boss
Prada
Calvin Klein
Gucci
Burberry
Smart Shoppers Use a Coupon Code
Get more for less when you redeem a coupon code during checkout. To redeem a code correctly please take note of these easy to follow instructions.
First, pay a visit to the CouponCode.in website. Here, by making use of the search function, you can find all codes currently applicable to the BrandsVillage website.
Copy a code to claim it, taking special note of the specific products with which it may be used. No continue to the BrandsVillage website.
Upon arriving, find applicable products and click 'Add to cart' to select them for purchase.
At this time, you will be asked to sign in to an active account, or create a new one. Please do so to continue.
On the last step of checkout, titled complete order, there is an input field titled 'Use special promotional code'. Paste your code into this space to have it redeemed.
Pay Online for Your Convenience
Payment can be made easily online via credit or credit card. Take note that all payments are handled by a secure gateway and are guaranteed to be safe.
Shipping and Return Policies
Shipping at BrandsVillage is charged at a standard rate of 5.5 United States Dollars. Please convert this to your local currency to see shipping costs. Please allow up to 4 weeks for the package to arrive, depending on your location in the world.
Any items purchased can be returned for a full refund or exchange no more than 10 days after they have been received. Please be sure to return products in the exact condition they were received.
Share Your Shopping Experience on Social Media
You can tell friends about the amazing deals available at BrandsVillage via social media.
Customer Support Standing By
The customer support centre is friendly, professional and standing by to help with any compliments, complaints or queries you may have. You can get in touch via telephone or email as you prefer with the following details: 347 434 2012, support@brandsvillage.com. Returns should be sent to the store's physical address, which is as follows
INTRIANGLE SOLUTIONS INC.
680 Lions Drive
Lake Zurich, IL – 60047

Expired BrandsVillage Discount Codes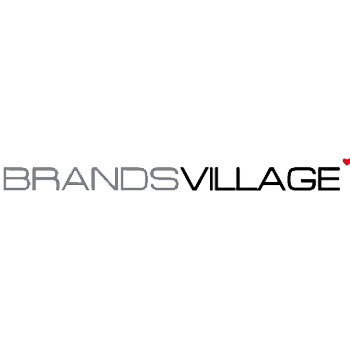 Do not let deals pass you by!
Submit a coupon and help others to save!
Similar Stores
Popular Promo Codes